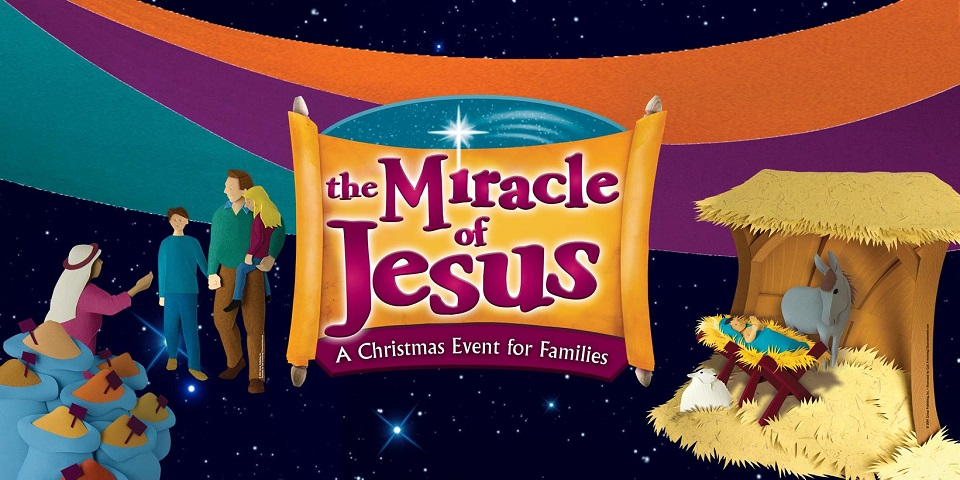 The Miracle of Jesus
The Miracle of Jesus is a unique, multi-sensory Christmas family event to be hosted at New Vision Fellowship on December 16th. Families will step back in time to Bible-times Bethlehem, exploring Jesus' miraculous love in an interactive marketplace setting. Kids and adults will be placed in a fully immersive experience where they interact with shopkeepers and discover surprising details about Jesus' miraculous birth and life. Guests will enjoy trips to the The Stable, Bethlehem Bistro, Fisher's Pier, Spice Shoppe, Census Taker's Office, and Wool Trader. And no trip to Bethlehem would be complete without experiencing the ultimate miracle of Jesus' resurrection.
This experience is an adventure for the whole family, and will help you discover more about Jesus in a way you'll never forget!
***A soup and sandwich meal will be served.***
You can think of this event as a hybrid of Vacation Bible School and a Christmas Festival. Families travel around together from station to station, starting together for a drama about Jesus' birth before breaking into groups to rotate through different stations that will highlight various facets of Jesus' life. Stations include fun-filled activities such as games, crafts, and sensory experiences. Families will spend around 15 minutes at each station.
Stations include:
The Stable- skit
Fisher's Pier- catch a fish and decorate it
Spice Shoppe- smell frankincense/myrrh and make keepsake bottle
Census Taker's Office- experience writing in Hebrew
Wool trader- play a game related to sheep/shepherds
Photo Booth- family photo with props, also need photographer to capture station shots
Bakery- snacks or meal in Fellowship Hall