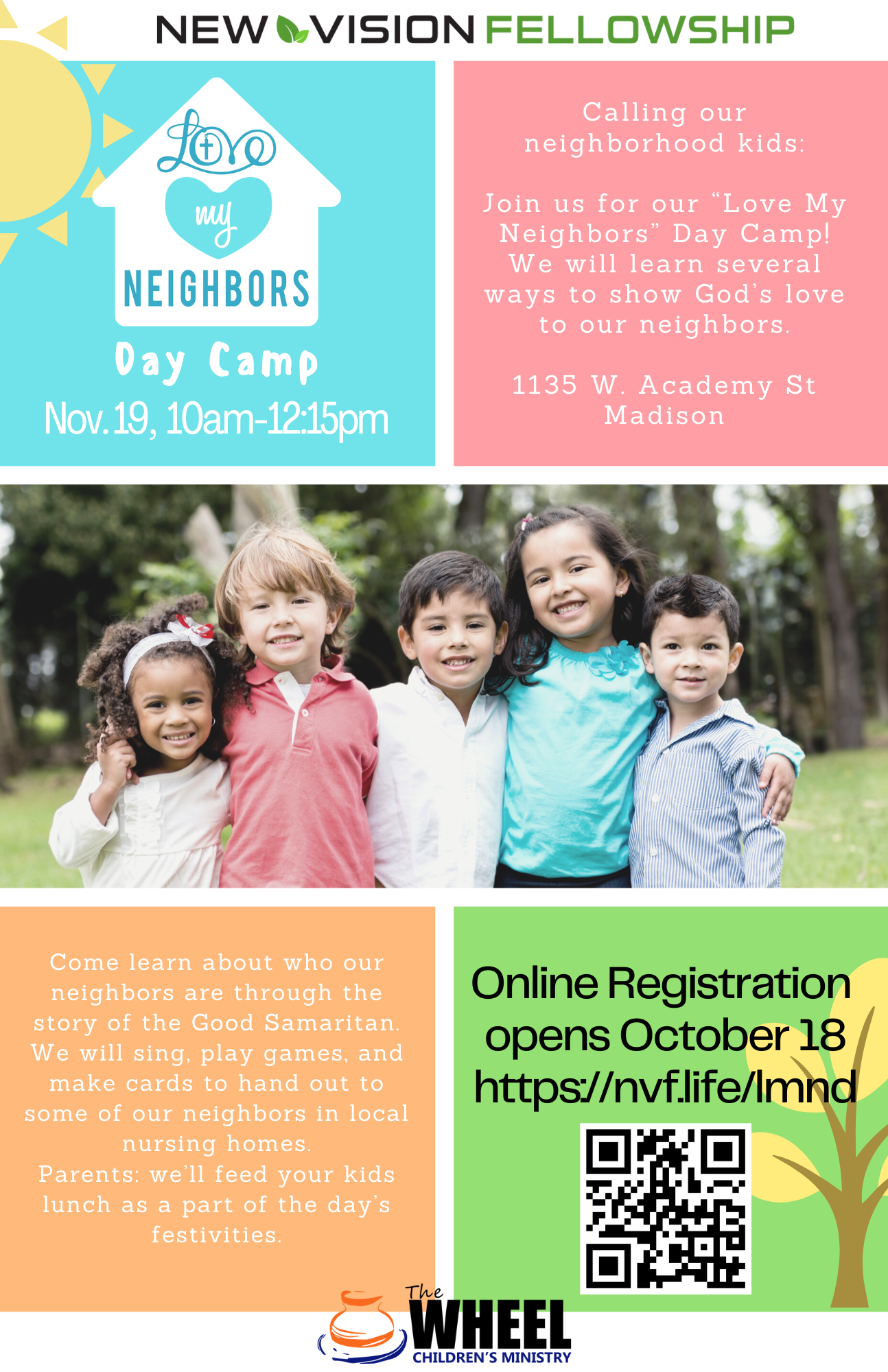 "Love My Neighbors" Day Camp
Calling our neighborhood kids:
Join us for our "Love My Neighbors" Day Camp! We will learn several ways to show God's love to our neighbors.
Come learn about who our neighbors are through the story of the Good Samaritan.
We will sing, play games, and make cards to hand out to some of our neighbors in local nursing homes.
Parents: we'll feed your kids lunch as a part of the day's festivities.
Hourly Schedule
Day Camp
10:00

-

10:15

Song Time

We'll sing some classic hymns we might also sing for our neighbors later in the day.
10:15

-

10:45

Bible Story Time

We'll learn about the Good Samaritan and how "I can love my neighbors by helping them." - Bible Verse: Matthew 22:39
10:24

-

11:15

Game Time

We'll play "The Samaritan Journey" and "Supporting Limbs"
11:15

-

11:45

Craft Time

We'll work on a neighborly craft and make some cards for our local nursing home residents.
11:45

-

12:15

Lunch & Pickup